Importing from MS Excel File
WBS supports to import work elements from Microsoft Excel file (with xlsx file extension).
Download the WBS importing Excel Template file, to create a new MS Excel file, and to input the work elements data.
(adding space before the work name to adjust the work element outline level)

Transfer the Excel file to the iPad (via AirDrop, email, cloud storage apps such as Dropbox)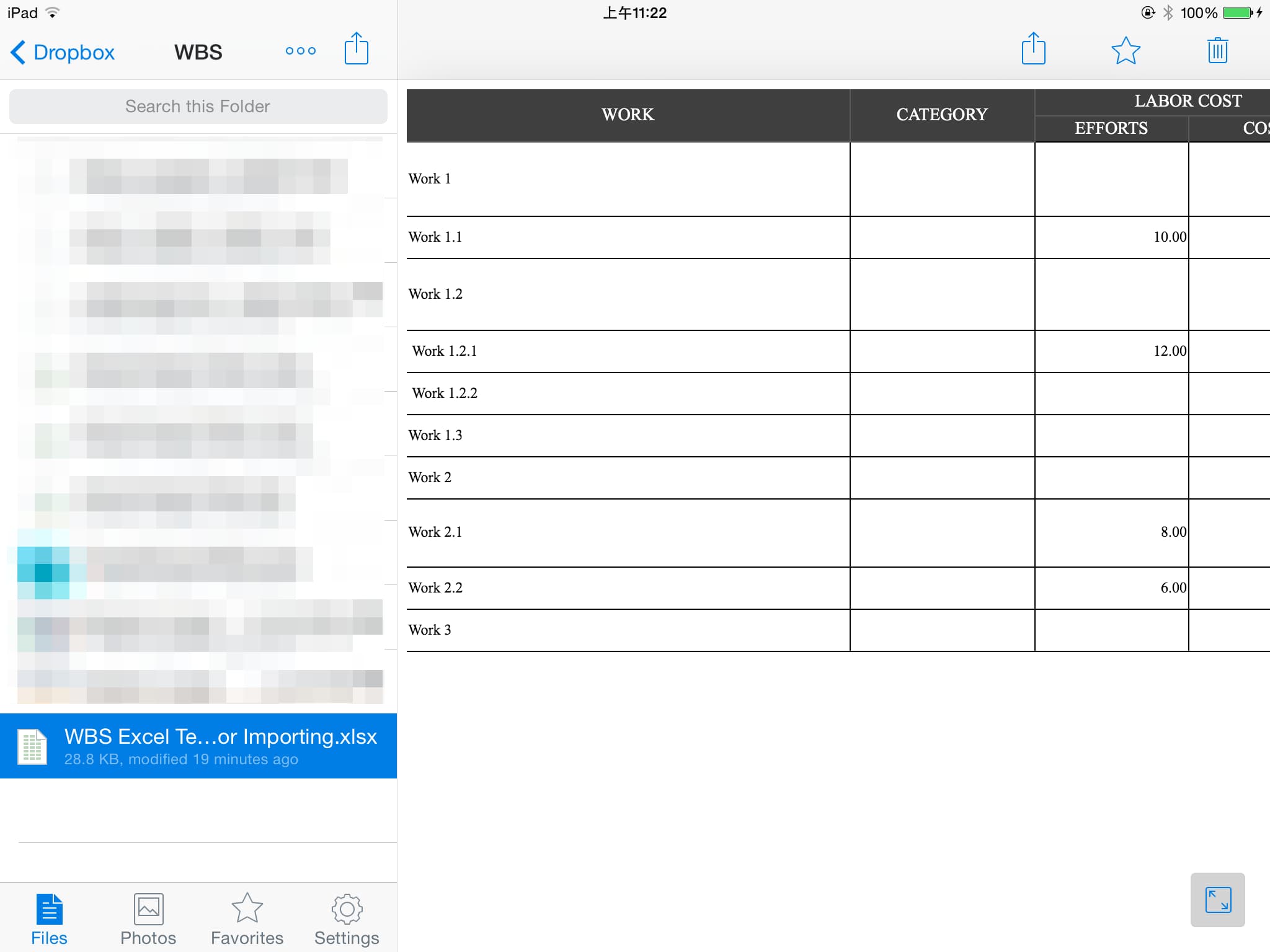 Open the Excel file in WBS app, a new WBS document will be created.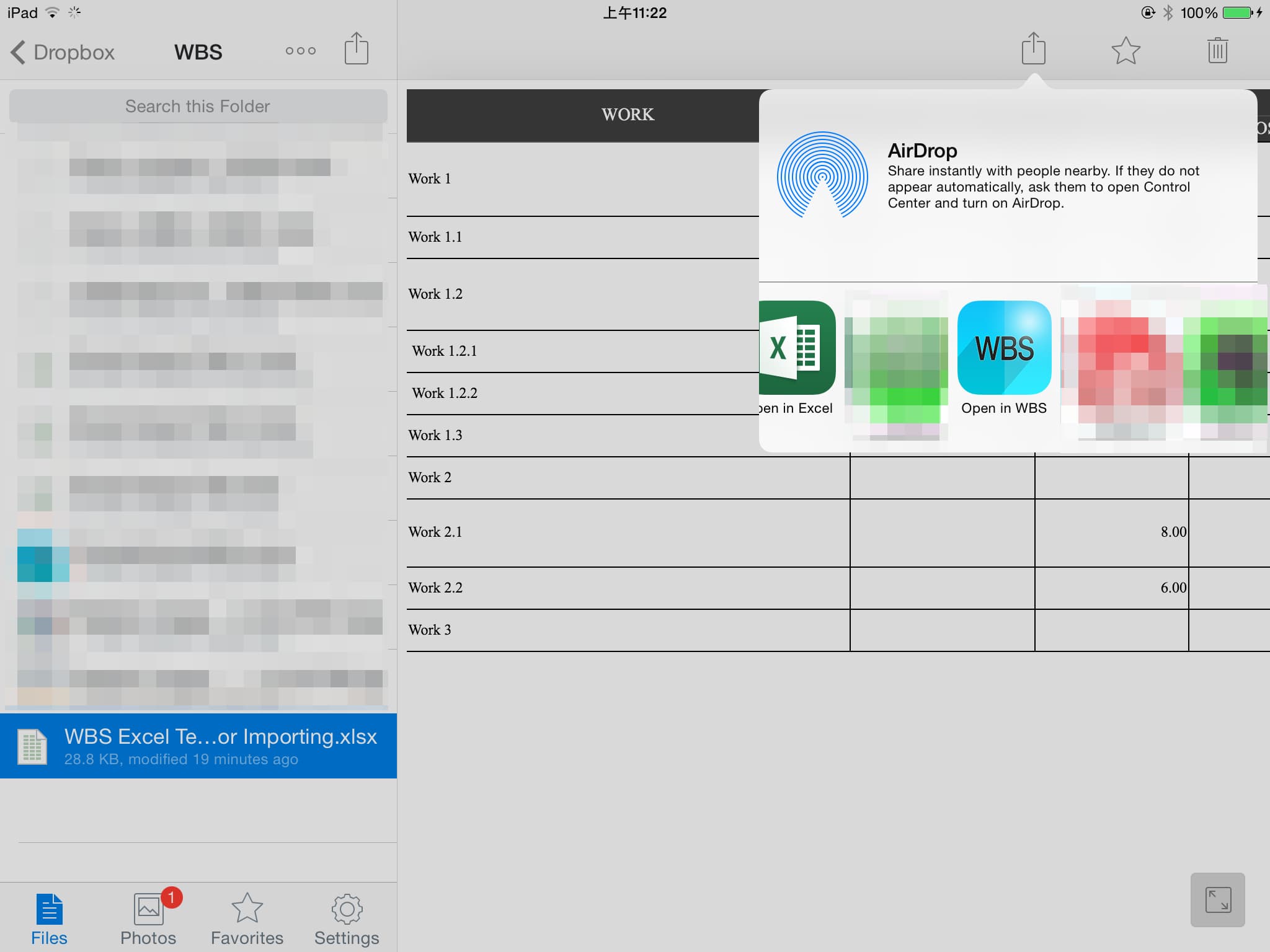 Change WBS project properties.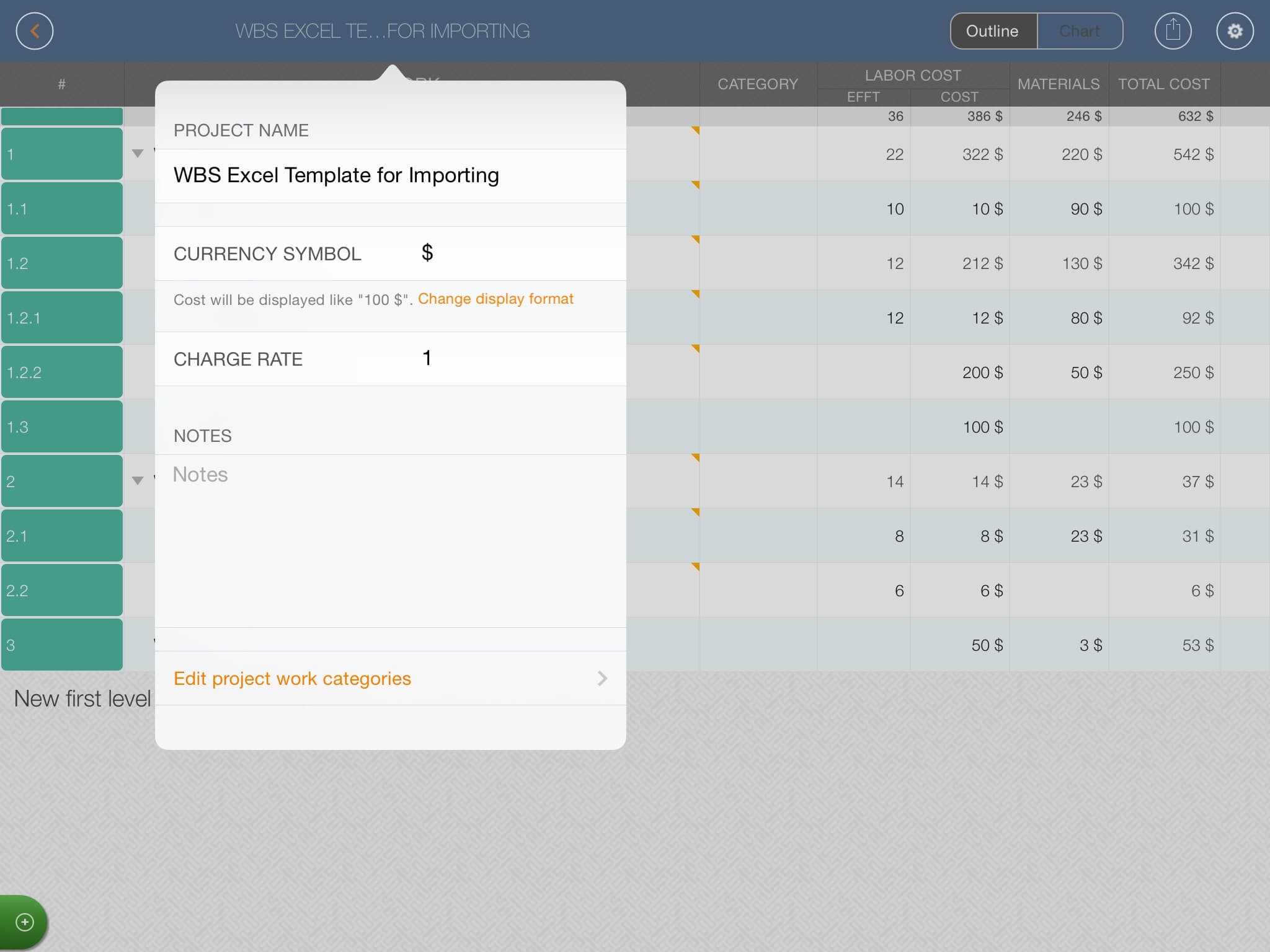 2018 © COPYRIGHT WBS | All Rights Reserved
MOBILINKED INC.